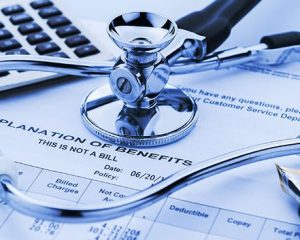 Medical Transcription, the act of translating a recorded patient encounter into a textual transcript, is an important service that complements the core services that MedUSA provides.
MedUSA has highly skilled employees and a customer base consisting of health systems, hospitals, clinics and physician practices that we provide medical transcription for.
We commit to a higher accuracy, faster turnaround at an affordable cost. Dictation is highly flexible – you can dictate through toll-free lines, handheld digital recorders, or even your iPhones, or iPads.
The web based application (medical transcription service) manages the full life-cycle of documents from the time they enter the system as dictated audio files, through distribution to the transcriptionists and editors, and finally back to the client via SFTP, email and/or fax. The most stringent standards of data and document security are maintained. The data is encrypted before transmission to ensure online security. Employees are required to sign Non Disclosure Agreements (NDA) and security protocols like HIPAA are strictly adhered to.
We provide a perfect blend of experience, ingenuity, and technology with superior round-the-clock, hands-on service to our clients in Florida, Texas and all over the USA.
Medical Transcription Service Highlights:
Medical transcripts (transcribed dictations) delivered within 24 hours.
Dictating via toll-free phone lines or handheld digital recorders.
Invoicing that is reconcilable and verifiable.
100% HIPAA-compliant delivery in 128-bit encrypted format.
24/7 client support services by email, phone, and fax.