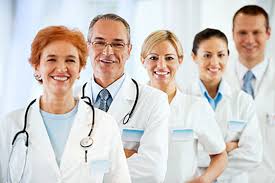 Our time tested, detail oriented approach collects the maximum revenue in the shortest time for your practice: Billing Service
Claims Submitted within 24 hours of receipt of information from the Practice

Over 99% Clearance Rate and 98% Coding Accuracy

98% of the payments posted within 24 hours

Insurance Follow up 14-21 Days from submission

Denial Management 24-48 hours from receipt of EOB
While we process thousands of charges daily at our processing center, your charges, and your patients, are unique. We'll design the billing service program and your service package to exactly fit your preferences, your needs, and your requirements.
We will collect from ALL insurance companies not just the primary, and then the patient (if necessary).

The pre-submission analysis we perform, based on our 26 year experience in service ensures industry best first pass collection rates.

We will investigate every claim denial – without exception!

We will keep your patients informed of their responsibilities, and alert them when insurance response is unsatisfactory.

When your patients call our toll free number an experienced, knowledgeable agent will assist them with compassion.

You can use our state-of-the-art software free of charge, or your own software that meets your needs. We have our own in-house programmers to handle any technical issues you may have. Read more about our software.

You can transmit your patient data electronically, or you can mail, fax, or scan it into our processing center.

You can know the account status of every returning patient before they enter your exam room. We alert you to specific problem patients as well.

You will always have 24/7 access to your patient records and account history through our portal.

We'll train or assist your front office to diligently collect co-pays, to gather the essential claim documentation and to support an aggressive appeals process.

Your personal financial records, and those of your practice, will be vigorously safeguarded.

Our employees have an average tenure of 14 years with us in this program and all have had thorough background checks.
Having billed for clients in numerous states, including Connecticut, New Jersey, New York, Florida, Kentucky, Illinois, Massachusetts, New Hampshire, Illinois, California, West Virginia and Texas we have the experience of dealing with the nuances of medical billing with numerous payors, and state regulations. 
 The idea is to make sure that you are in charge, and to provide you with the assurance that your billing service is in professional hands.​