Whether you need to improve your revenue collection or harmonize the billing process of your health practice, outsourcing some services would help. It would help if you talked to different medical billing companies for a variety of options. Additionally, you can save yourself from endless searches for "where to get the best medical billing service near me" by considering the following tips: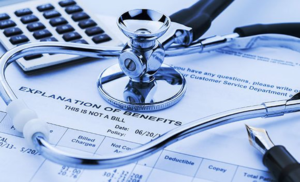 Search the Internet
Start with the internet by searching for specific keywords such as "the best coding & consulting in USA" and let the search engine filter the results. It will populate them based on your location as well as their relevance to your needs. Check and compare the most qualified ones that you may consider hiring.
Ask for Recommendations
The other option would be to ask for suggestions. Close friends, relatives, or colleagues in your field may have recommendations for the best billing service providers. Compile their suggestions and referrals, compare them, and choose the most promising one.
Do thorough research
You should also make sure to research thoroughly about every company on your list. Dig deeper into its conduct and reputation as well as experience. Talking to a company's references, confirming its documentation, checking its HIPAA compliance, and reviewing its clients' feedback would be good opportunities to have thorough homework about them.
Check other Client Testimonials
Lastly, it is crucial that you check what other clients are saying about the specific companies on your list. Whether you got them online or from friends' suggestions to the best billing services in Florida, do not overlook what their past and current clients say about them. Check their websites or independent review sites such as BBB, Google My Business, Angi, or Yelp, among others, for more testimonials.