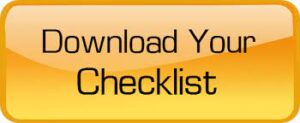 As Published on Orlando Medical News:  https://www.orlandomedicalnews.com/article/4186/your-front-office-the-bridge-between-service-provided-and-payment​.
by Karen Rumbley, Director of Operations, MedUSA Healthcare Services
Everyone is aware of how important the front office staff is in a medical office.  This is the first person that will make an impression (good or bad) on how efficient your office is.  It is always good to have someone who is friendly and shows patients individual attention and concern for whatever brings them to your office.
A friendly trustworthy relationship between the front desk person and the patient is significant in the beginning stages of the provider/patient relationship.  Your front office staff is also that most important bridge between patient registration and successful billing. It is crucial this person have the knowledge provided to them to collect all necessary information in order to assure proper payment for all services provided.
Practices usually look to the billing department for proper collections. The front office is equally important to the financial well-being of your practice.
There are many basic rules to follow when billing to insurance companies.  For example, a patient may have Medicare but also have Tricare and not know who their primary carrier is.  It is the office staff who will provide all insurance information to the data entry and billing departments for the practice and must give correct information.  They should be provided the training to identify which insurance should be listed as the primary payer to enable clean billing.  A simple typo or billing to the wrong insurance carrier can hold up the processing of a claim and delay payment.
The average calculated cost to send a patient's claim to insurance companies is $6.50.  Every time a claim is not accepted for processing or denied, the cost doubles.  This cost will cut into the optimal revenue that is obtainable from each service provided.  Many denials can not only loose the office money, but also can cause negative revenue costing the provider money for treating the patient.
Critical information required to bill an insurance company includes patient name, date of birth, address, gender, insurance policy number, group number if any, company name, claims submission address, subscriber name and relationship to patient. It is best if copies of the patient's ID and insurance card can be obtained; both front and back.
In the case of specialist practices where referrals are required, referring doctor's name and NPI number must be obtained. If authorization is required, it is very important to obtain these BEFORE services are rendered. Only in the case of emergencies will insurance companies post-date an authorization, and that too, usually within 24 hours.
If your scheduler allows for online pre-registration or if you have the ability to check patient eligibility prior to a visit or during patient check-in, it is best to do so. This will also permit you to verify and collect any co-pays at the time of the visit. If your practice relies on patient completed forms, patient handwriting is not always legible. Therefore, new patient packets should be checked by staff and information confirmed while the patient is in the office.
The information required and a practice's options to gather these can vary dramatically by the type of practice, systems used and staffing. A generic Front Office Checklist of information required can be found at http://www.medusahcs.com/billing-checklist-for-office-staff/.  Implementing this checklist will not only act as an educational tool, but also ensure that proper information necessary for clean billing is obtained. For those requiring assistance developing a custom checklist based on your practice's capability and workflow, we will assist you free of cost if contacted before January 31, 2021.
To request a copy of the "Front Office Checklist" or for additional information contact Suresh Thekkenmar 800-244-6550 or solutions@medusahcs.com.
Karen Rumbley serves as the Director of Operations for MedUSA Healthcare Services.  She prides herself on creating efficient revenue cycle solutions for the company and their diverse clientele, including Anesthesia, Neurology, Surgical, Family Practices. Physiatry, Behavioral and many other types of health care providers. Karen has been in the health care industry since 1986 with a wide variety of revenue cycle management roles.  She served as Regional Director of Business Office Services for the North Florida Region of Consulate Health Care as well as Billing Operations Manager for the Central Florida Region of AdventHealth prior to joining MedUSA. Visit www.medusahcs.com